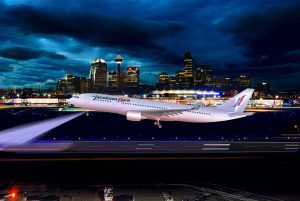 If, lately, you've been considering purchasing the Jacobson Flare App for the iPad, now would be a great time to do so … to take full advantage, ahead of a forthcoming price rise.
We invite you to download the comprehensive App, presenting the world's first and only universal, quantifiable, instinctive, consistent and above all, safe airplane approach and landing technique, at the current discounted price of US$24.99.
Following a recent review, this price will increase soon to US$29,99.
The Jacobson Flare App for the iPad has always represented excellent value for money and will pay for itself almost immediately, as your landing competence will increase markedly, without the need to fly circuit after circuit, until it 'clicks' and you finally get the 'hang of it'.

Download The Jacobson Flare App for iPad on the App Store. Perfect for students, recreational pilots, professional pilots and aviation enthusiasts, this app comprises two distinct presentations: Portrait as an e-book and in Landscape as a comprehensive illustrated presentation. Price (RRP) USD $24.99, for a limited time.
Substantial discounts still apply to Flight Training Organisations. Contact Us for more information.